Business Security & Alarm System Installation Melbourne
Protect your business with high-quality security and alarm systems from Tekplex Solutions.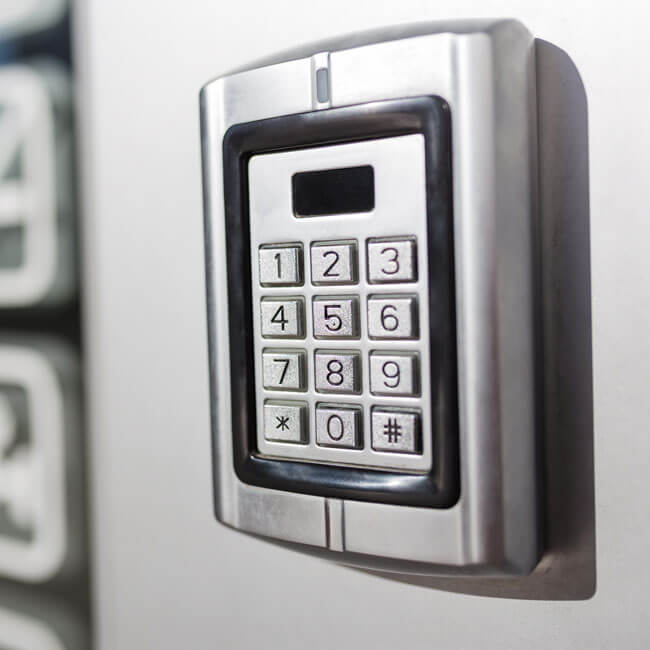 Protect Your Business With Tekplex Solutions
Your aim as a business owner is to generate revenue, and to do that you need to protect your assets. The best way to do that is with security and alarm systems. Whether it's your office, warehouse, unit complex, or any other type of business or commercial property, the best thing you can do for your bottom line is to safeguard it.
We proudly service Melbourne's inner suburbs of: Hawthorn, Camberwell, Doncaster, Kew, Toorak, Richmond, Box Hill and more.
Business Security System Monitoring
A security system for your business will monitor all the goings on regardless of how many locations you may have, so you can rest assured knowing everything— and everyone— is safe. Between CCTV cameras, access control, and alarms, we can custom design your security system to monitor your asset in the way that works for you.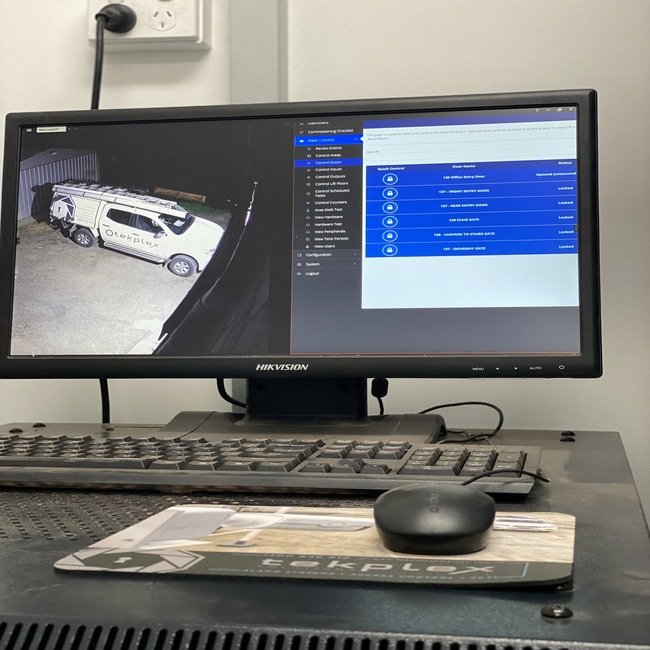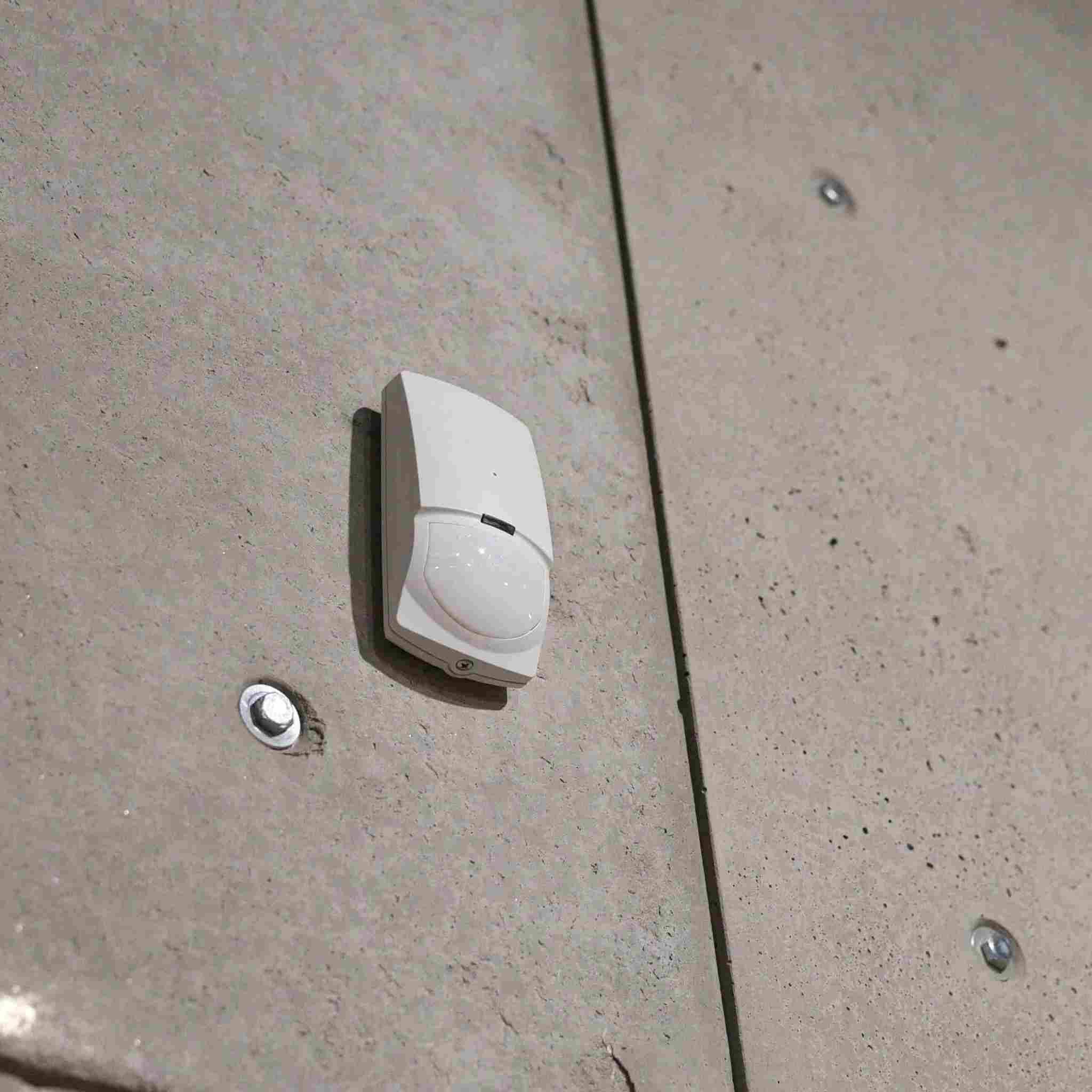 Warehouse Security Systems
Your warehouse is where the bulk of your inventory, and therefore your profit, spends its time. With so much to protect in one area, it's best to have a high-quality security system watching over your warehouse to prevent potential theft, damage, and vandalism.
Strata Security Systems
Your tenants are your number one priority. We understand the complexities surrounding strata security, and so we work with you to ensure your common areas are protected. This way, you'll be able to provide evidence for any insurance claims, deter parking issues, prevent illegal rubbish dumping, and more.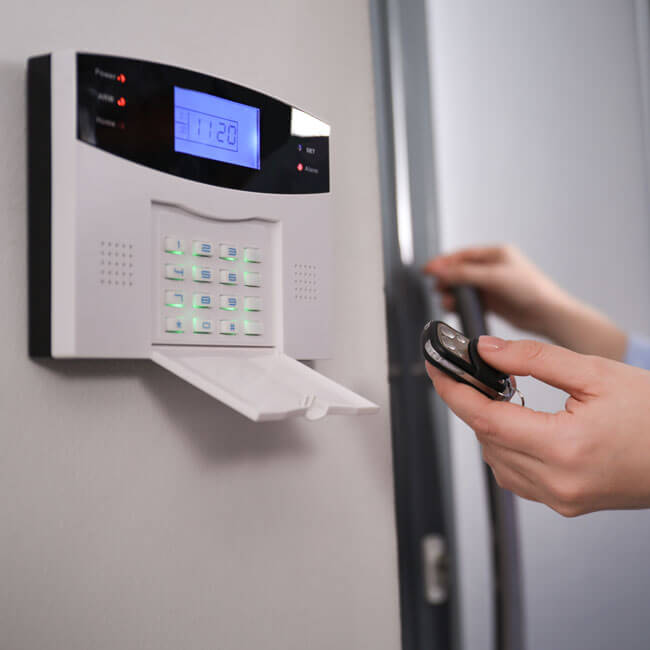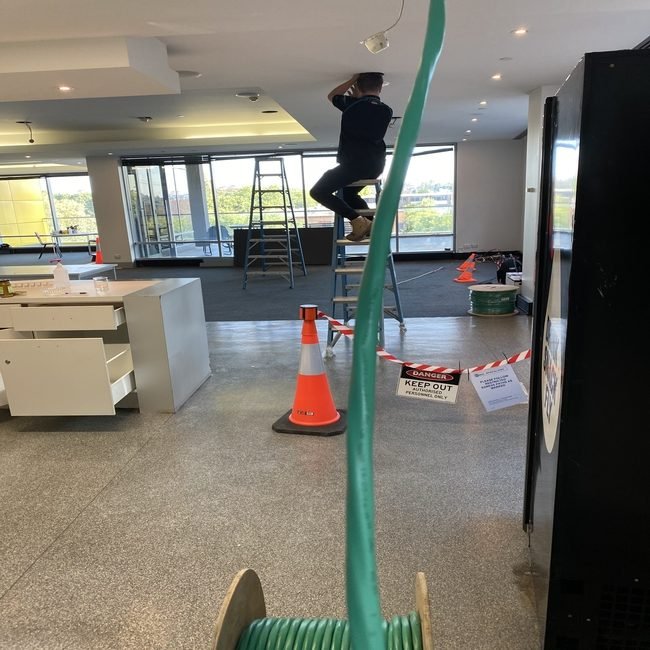 Maintenance & Repairs
There's no need to panic if your security system suddenly fails or stops working how it should. At Tekplex Solutions we're experienced in diagnosing, repairing, and maintaining all types of security systems so they're back up and running in no time.
Business Alarm Systems
Business alarms are instrumental to preventing potential break-ins. This is far from their only benefit, however— a business alarm system can also connect to your smoke detectors, flood sensors, and distress buttons. They're also adaptable to your specific needs, as we understand business alarm systems aren't often a 'one size fits all' scenario. With such a wide range of advantages they can provide your business, an alarm system is worth its weight in gold.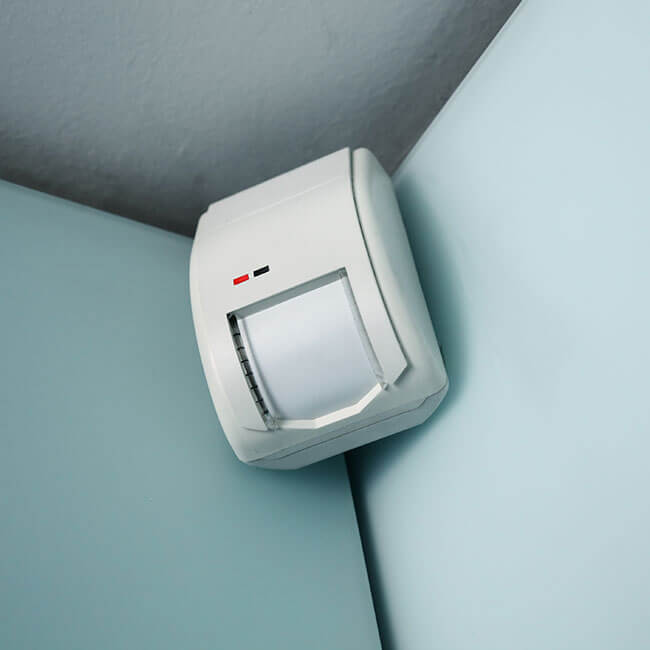 Why Install Business Security Measures?

Ensure Efficiency
As much as you wish you could have eyes everywhere to make sure your employees are being productive, you just can't— unless you have a business security system in place.

Deter Criminals
Criminals are often deterred by security systems, as they know the chances of them being caught are much higher than they would be at a non-protected business.

Criminal Detection
If anything does go awry, your security system will capture the details of the incident so that you have proof, giving you more chance of catching the criminal/s.

Employee Safety
You want to protect your employees as much as you do any other aspect of your business. Business security such as CCTV can help them feel safe inside and outside.

Prevent Theft
Whether internal or external, the possibility of theft is always a concern for business owners. Business security systems will deter would-be thieves from taking what's not theirs.

24/7 Protection
Hiring security officers can be costly, especially for longer stretches of time and overnight. A security system works 24/7, making it a wise investment for your business.
Your Questions Answered
Without business security, your employees, assets, and profit margins are at stake. Whether you choose CCTV cameras, alarms, intercoms, another measure, or a combination of these, you can rest assured knowing that if something were to go wrong, you'd have valuable proof.
At Tekplex Solutions we understand each and every business, warehouse, building, apartment block, and office is different and has different security needs. This is why we offer a wide range of security options. Between CCTV, alarms, intercoms, access control, keyless entry, automation, and repairs and maintenance, we've got the solution for you.
Yes, we're Melbourne locals who love to bring our expertise and experience to each and every neighbour. Our local knowledge is a valuable asset when it comes to selecting your business security, as you know you're getting high-quality products and service with an additional understanding of your local area.
Why Choose Tekplex Solutions?
At Tekplex Solutions, we've been working in the industry with all types of commercial customers for over ten years. As Melbourne locals, we know the details of your local area, and therefore can offer you personalised advice when it comes to securing your business. Our skills and service are second to none while our products are of the highest quality you'll find in Melbourne, making us your go-to security experts.

Experience
With over 10 years of experience in installing business security and alarm systems, you know you're in safe hands.

Expertise
All of our team members are knowledgeable and experienced in their fields, bringing you the expertise you can rely on.

Local Business
As Melbourne locals we understand your local area and its intricacies as well as you do.
Ready to Install Business Security?
Your business, employees, tenants, and assets deserve the best protection available. With our options for business security, you're spoilt for choice when it comes to securing your business' safety. Whether you're interested in a CCTV system, intercoms, alarms, or a combination of our offerings, you'll know you're in safe hands with Tekplex Solutions.