CCTV Installation Malvern
Keep your home and business safe with a CCTV security system from Tekplex Solutions.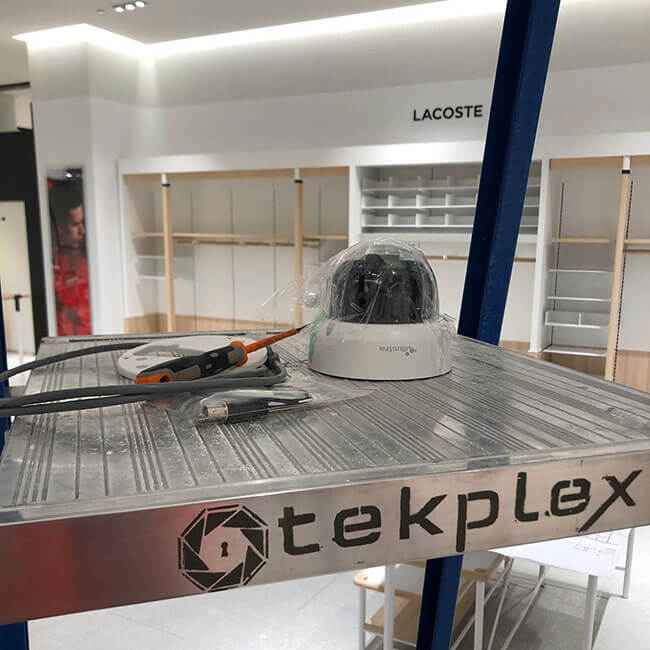 CCTV Service Installation Malvern
Whether you're a homeowner, a business owner, or both, having a reliable set of eyes to watch over your investment is invaluable. You will be able to relax and do your normal business without worrying about the safety and security of your family members, employees, inventory, or buildings.
About CCTV
CCTV is a 24/7 security system that watches over your home or business whenever you can't, and gives you an extra set of eyes even when you can. CCTV allows for constant monitoring day and night so that if and when any criminal activity occurs, you'll be alerted immediately. CCTV cameras can be set up indoors and outdoors where footage is recorded live and saved for later viewing. It will activate when an alarm goes off, so you'll see visual evidence of any incident.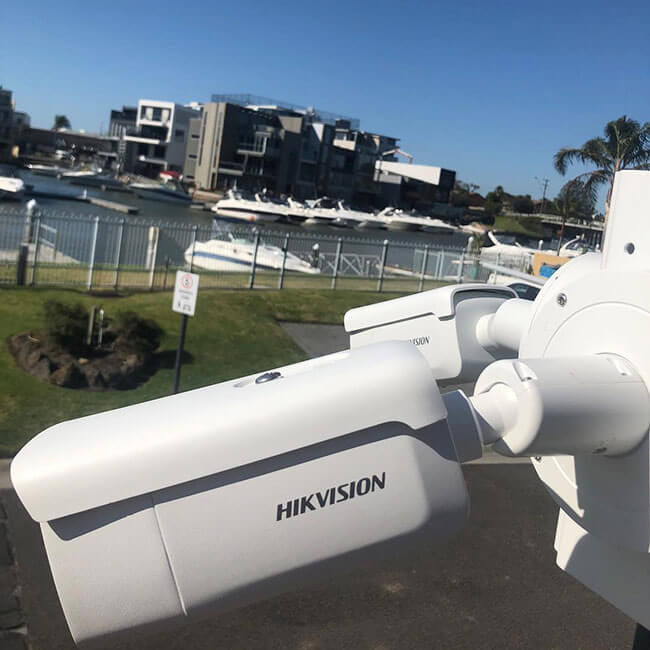 Why install CCTV in your Malvern home or business?

Criminal Deterrent
A criminal is less likely to target your home or business when they see your CCTV system.

Lower Insurance
As CCTV systems discourage criminals, your insurance is likely to be less expensive.

Blind Spot Detection
You can view angles that you wouldn't normally be able to see with a CCTV system without ever having to visit the site.

Safety and Security
You can rest easy knowing your family is safe at home and your employees are less likely to be targeted by thieves.
Criminal Detection
To report any criminal activity that occurs on your premises, you will have video evidence.

View From Anywhere
You can monitor what's going on anywhere you are, whether you're at your home, in another country or just across the street.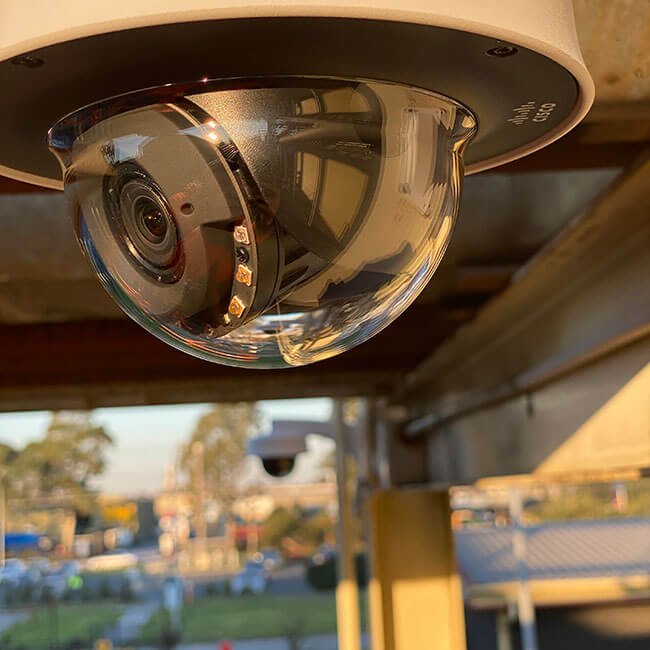 CCTV Success
A home or business with a high-quality CCTV system installed is a dream many people share. You and your family will be able go home with no hassle knowing that the technology will keep criminals away. You can work as normal knowing that your building is safe and your employees are safe. Whether you're at home, work, on the other side of town, or the other side of the world, knowing you can check in on what's happening can bring you that invaluable peace of mind.
Multi-Site CCTV Installation
Finding reliable, affordable CCTV to monitor multiple buildings and locations is a top priority when you own multiple properties. Our team of experts at Tekplex Solutions are experienced in installing CCTV in multiple locations. They will ensure your investment is protected, no matter where it is.
Tekplex Solutions has the ability to install high-quality CCTV in any location, including your warehouse, shop, or carpark. It won't be necessary to choose from a few locations and lose out if you have everything covered.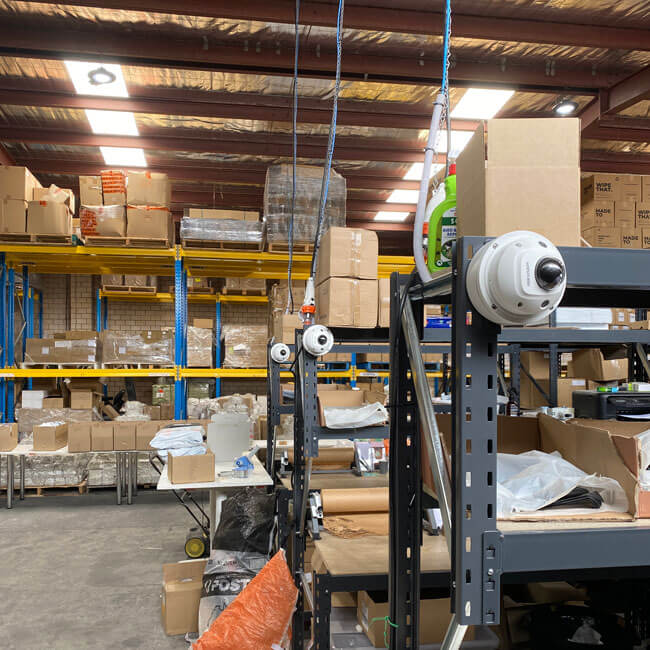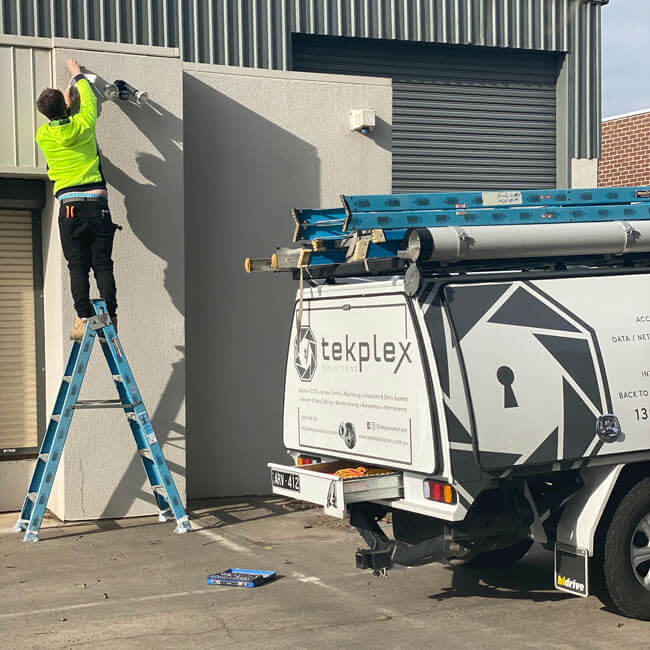 Get CCTV at Your Premises
A CCTV security system can help you achieve safety. Our high-quality equipment offers 24/7 monitoring and playback as well as the ability to view any time from anywhere. You can relax knowing that you are protected.
CCTV For All Settings in Melbourne

Homes
You can feel secure and safe at home. You can have the security and peace of mind that you and your family deserve with CCTV installed in your home. Beyond the benefits of 24/7 monitoring, CCTV at home is also a great deterrent of crime and can provide you with valuable information if an unwanted event occurs.

Commercial/ Public Sector
Modern organisations, both in the private and public sector, know that security is essential. CCTV is one important security measure you can take in order to protect your business, assets and staff. If you're looking for a commercial CCTV specialist in Melbourne, look no further than Tekplex Solutions.

Industrial
Industrial sites store hundreds of thousands, if no more than millions, worth of assets and goods. Unfortunately, this often makes them a target for crime. Protecting your premises and goods with CCTV is an easy way to do this. Don't delay – call today!
Why Choose Tekplex Solutions?
Tekplex Solutions can provide a high quality CCTV security system to protect your Melbourne business or home. We provide reliable service at an affordable price, and our local knowledge means we understand your specific needs well. With more than 10 years of industry experience, a wealth knowledge on products, procedures, and a personal and friendly approach, our goal is to offer the best CCTV security for your business or home.

Experience
You can trust that you are in good hands with over 10 years experience installing CCTV security systems.

Expertise
All members of our team are experts in their fields and can offer you advice you can trust.

Local Business
As Melbourne residents, we are as familiar with your area and its intricacies than you are.
Ready to Install CCTV?
When it's CCTV security in Melbourne you're looking for, Tekplex Solutions has everything you need. There are many benefits to a CCTV system, whether it is indoors or outdoors, at home, at work, at your warehouse, or in your office. To get the peace of mind CCTV can offer, get in touch with our friendly and professional team today.